Tips for Listing on AirBNB When You're Away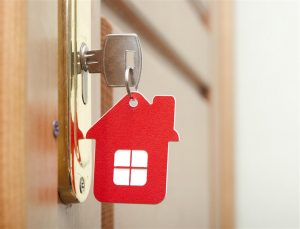 First launched in 2008 in San Francisco, California, AirBNB virtually invented a business category with its online listings for short term rental opportunities, a way for everyday property owners to let their homes make money for them while they were out of town. While the idea of renting one's house out to strangers for a few days or weeks at a time seemed bizarre and risky to many at first blush, the practice has become mainstream in recent years, prompting competitors like VRBO to pop up. Despite the occasional scary story, the vast majority of patrons of these services – renters and landlords alike – have positive experiences; indeed, many entrepreneurs have found success listing several properties and acting as a full time landlord to short term tenants. Renting a room, basement suite, or entire home from one of these services can be a cost effective way to travel to many parts of the world whether alone or with a family, enjoying familiar creature comforts and taking advantage of kitchen access to avoid eating every meal in restaurants. Backed by stringent security measures, a transparent ratings system, and, in the case of AirBNB, a $1,000,000 insurance policy for landlords, most would agree that these kind of rentals are safe and attractive.
With summer vacation season approaching, you may be tempted to list your own property on one of these services – what could be better than having your home pay for your vacation while you're away? Depending on size and amenities, some properties can earn hundreds of dollars a day, of which a small percentage is taken off the top by the booking service. Sounds like major profit with minor effort, but there are some things to keep in mind before making your listing:
Consider the tenant's perspective
If you were renting a property for a week-long family vacation, what would you expect to see when you opened the door? Probably the basics would be impeccable cleanliness, an above-average level of upkeep, new-looking sheets on the bed, well stocked consumables like toiletries, and so on. All these things represent an investment you should make before becoming a landlord. A shoddy-looking property in a poor state of repair will certainly garner lousy reviews right off the bat, and those don't go away – every tenant's review stays with the landlord's profile, so first impressions matter.
Treat it as a business
By renting out your property, you are effectively becoming a small business owner, with all that that entails. You may need licensing (check with your city's information desk), and you certainly need to claim and pay tax on income that you make; those earning over $30,000 in a year need to collect and remit GST as well, just like any other business. On the flip side, expenses incurred by the business may act as write-offs against your income. To be successful, you'll need to keep receipts, track income, and otherwise follow good accounting practises.
Call your insurance company
While the listing service likely offers a form of insurance coverage during your rental, you should have a chat with your insurance broker to ensure you are covered for all possibilities at appropriate levels, and that renting out your property doesn't invalidate some clause in your policy. You're absolutely better off knowing these things before a problem arises.
Do your research
Are there many properties listed in your area? What are they priced at, and what does that include? If you want to be really thorough, consider renting a comparable property for a night or two with a well-regarded landlord, and make notes about the experience. Use this information to maximize your guests' experience.
Consider hiring a professional
Many property management companies will do all the heavy lifting for you, pricing and promoting your property, for a piece of the profits. If you don't have time to focus on your listing, and you really want to make a go of it, this may we well worth the investment.
Make yourself available
Prompt communication is key to making your tenants feel safe and looked after, so only consider joining one of these services if you'll be able to respond to both those looking to book and those staying at your property. Most successful listers guarantee responses to inquiries within 24 hours – with some boasting a 1 hour turnaround, no matter the time of day – and either meet tenants personally on the beginning of their stay or have a trusted family member/friend do so. The personal part of the transaction is part of the appeal for some, so don't neglect this element.
Property rental services like AirBNB are just going to continue to get more popular in this increasingly connected world, and that's great news for industrious sorts looking to make some income on the side. With careful forethought and some hard work at the outset, you too could be successful in this endeavour.
Want to talk about my experiences with AirBNB? Contact me today!
Tags: Airbnb, Calgary home, calgary real estate, calgary rental, calgary vacation home