Monday, September 19th, 2016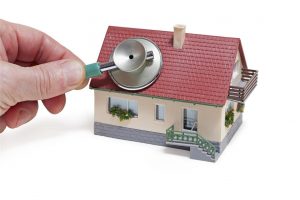 Despite the mid- to high-twenty degree temperatures, fall is upon us, and with the change in seasons comes a little preventative maintenance for your home before winter hits. Among the most important ways you can winterize your home is the annual furnace tune-up.
If you're like me, your furnace has been rather dormant since June. When the cold weather hits and you are depending on it to work, though, the last thing you want is a blinking service light. Just like your vehicle, moving parts in your furnace need regular adjustment and/or replacement, while anything involved with a combustion system will need to be cleaned out from time to time to keep things humming along. An unserviced furnace is a furnace that's going to break down, it's just a matter of when; Murphy's Law suggests it'll probably be in the middle of the night, when the temperature dips below -30, and you'll be paying steep emergency call fees to your trusted repair person.
So how do you go about booking a tune-up? The best place to start is by asking friends and relatives if they have any HVAC professionals with whom they have a good relationship. Word of mouth is the best way to ensure a good experience when it comes to hiring trades. Once you have a company in mind, give them a call and book an appointment. Prices for fall tune-ups are usually between $75 and $150, depending on what's included.
You'll need to be present while the work's being done, mostly to approve any additional expenses that could come up: burners and belts wear out, chimneys become clogged with soot, and it's better to fix these things before they cause major problems.  The whole thing should take about an hour. Furnace tune-ups usually involve cleaning and adjusting the furnace itself, as well as the hot water tank, which is another appliance that can break down without warning and cause serious headaches.
Furnaces and hot water tanks are big ticket items, so if the recommendation is to replace either of these, take the time to do some research and find the best product for the best price. Technology for both of these appliances has come a long way in the past fifteen years, so you may decide to pay a little extra to improve your home's efficiency, and save money on utility bills down the road.
Getting your home ready for winter is a necessary inconvenience that can prevent some real hassles down the road, so don't let it fall to the bottom of your to-do list. I have some vendors that I know and trust, so to chat about it, just Contact me!
The annual Home + Design Show is quickly upon us, running from September 22-25, and I have a promo code for 2-for-1 tickets to pass along. Simply purchase online here, and use the code TODD. The code expires September 20, so don't wait!