Wednesday, May 27th, 2015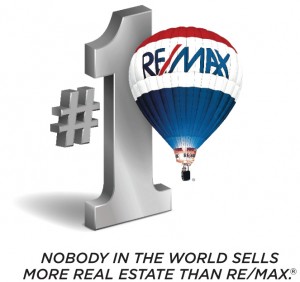 My Dad and I are RE/MAX Realty Professionals; I've been with RE/MAX throughout my entire career. They're a great agency with which to be aligned, the number one real estate organization in the country, and our stats confirm that.
Calgary's real estate market is slowing down a bit, although nothing dire: year-over-year numbers are down, yes, but last year was record-breaking, so that was kind of inevitable. The economic slowdown in the province has certainly cooled our jets, but prices are still going up over last year.
Still, what I thought I'd mention is the performance of RE/MAX realtors last month. Residential home sales went down about 28 percent year-over-year last month, yet RE/MAX Realty Professionals sales numbers went down only eight percent in the same time frame. And our sales actually increased by 11 percent from March to April; despite making up less that two percent of all Realtors in Calgary, RE/MAX Realty Professionals sold nearly seven percent of the homes and condos.
I'm proud to be a RE/MAX Realty Professional; the organization drives and supports its Realtors to provide the best possible representation to our clients, and gives us the tools to outperform the market. To learn more about the RE/MAX story, check this out.
Looking to buy or sell, and want me on your team? Contact me today!